Noise barrier is a portable and often modular structure designed to mitigate and reduce the impact of noise pollution in specific environments.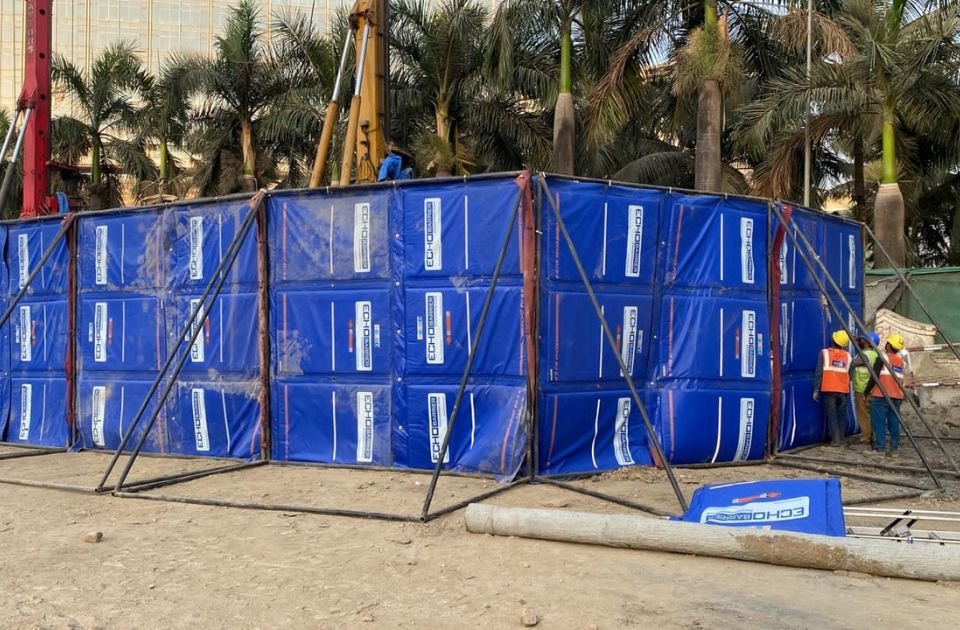 The Temporary Noise Barrier finds application in a wide range of construction sites, including high-rise buildings, chemical plants, stadiums, and various other settings.
Polycarbonate noise barriers absorb sound in the mid to high-frequency range, making them residential areas from the noise generated by industrial zones, highways, and other noise sources.
The Echo Barrier is a portable acoustic barrier renowned for its outstanding noise reduction and absorption capabilities, proving highly effective even in the most challenging environments.
Metallic Noise Barriers are designed to mitigate high levels of noise and are frequently employed along highways, construction sites, industrial areas, and airports.
Construction Site Noise Barriers are bustling hubs of activity, essential for urban development and infrastructure growth. They are built to withstand weather conditions.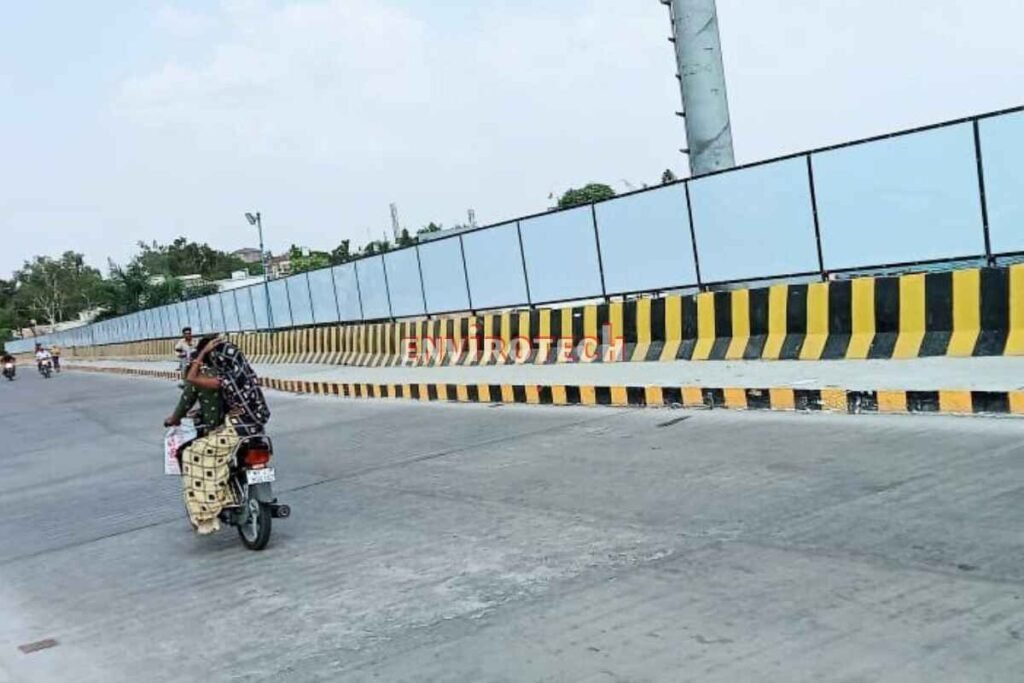 We offer a wide variety of noise barrier products that are ideal for both Road and Highway construction. Our noise barriers come in a variety of colors and sizes. Noise barrier manufacturer.
Railway Noise Barrier is reducing noise levels for those living in close proximity to the railway. They are environmentally friendly ways to reduce noise pollution.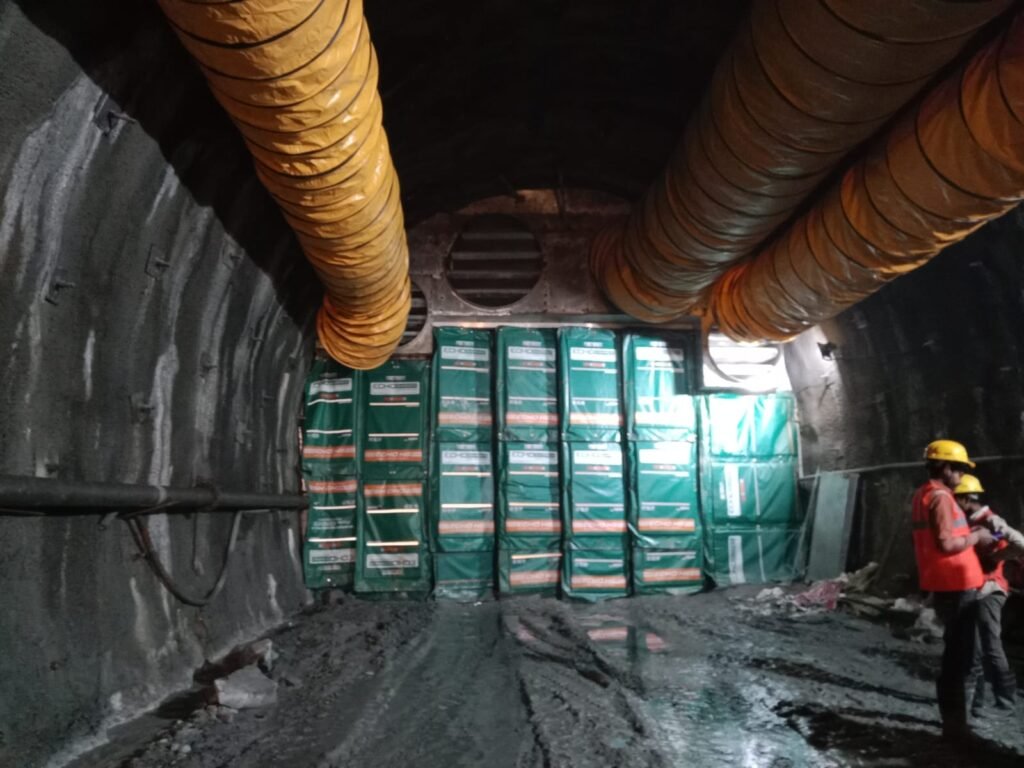 Envirotech is a leading manufacturer of Mining Noise Barriers for reducing noise levels in mining operations. measures that are tailored to the specific needs of each mining operation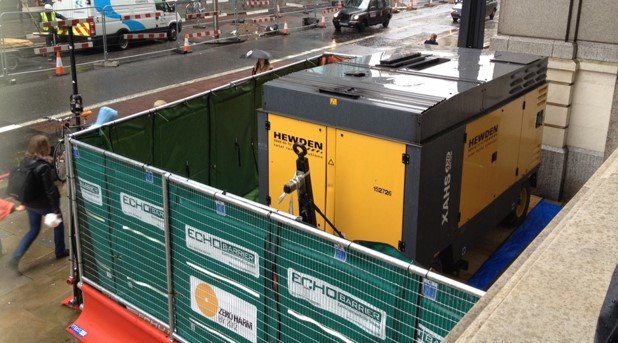 Mobile Noise Barriers offer the flexibility to address noise concerns in real-time. They can be deployed quickly to mitigate noise emissions from various sources.