Metallic Noise Barriers which comprise the great majority of Noise Barriers are generally located at the edge of the road to reflect traffic noise. Some noise is transmitted through the barrier but is slightly less intense than the noise level on the other side of the barrier. The height of these barriers is usually greater than other types. Often traffic noise levels increase for the vehicle occupant.
The most economical choice of Noise control barrier outdoors is the metallic barrier. The main factors that are taken into consideration for an outdoor structure firstly are its ability to perform the intended job in the given environment and have a decent look. The metallic noise barriers are of two types. It can be a one-sided noise reflective barrier or a barrier that has acoustic properties on both sides. The two-sided barrier will deflect sound from either side thereby creating a sound wall. The barrier panels are light in weight as both steel and aluminum are lightweight. This makes it easy to install as well.
A metallic noise barrier could be made of steel, aluminium or stainless steel. Steel is the least expensive material and has many properties that define it as an appropriate material for an outdoor noise control barrier. Aluminium is also known for its durability, lightweightness, and weather resistance.
Metallic Noise Barriers exhibit remarkable effectiveness in mitigating noise issues originating from highways, airports, railway and metro lines, industrial sites, construction zones, and similar noisy environments. These Noise Barriers have been meticulously designed to cater specifically to the distinct conditions of the Indian landscape and climate. Engineered to achieve a 36 Sound Transmission Class (STC) rating, our Metallic Noise Barriers stand as a testament to their exceptional performance.
Our services encompass a comprehensive package, spanning the entire process from manufacturing to seamless delivery and precise installation. Stringent quality testing is carried out on all materials at every stage of production, ensuring adherence to rigorous standards and the assurance of optimal performance.
Features of Metallic Noise Barrier:
Weatherproof noise barrier
Non-corrosive
Strong & durable
Soundproofing
Fire retardant
Light Weight
---
Related Products:
Polycarbonate Noise Barrier
The polycarbonate noise barriers offer high sound absorption for mid-range to high-range frequencies.
Temporary Noise Barriers
The Temporary Noise Barrier can be used for any construction site such as high-rise buildings, more…
Construction Site Noise Barrier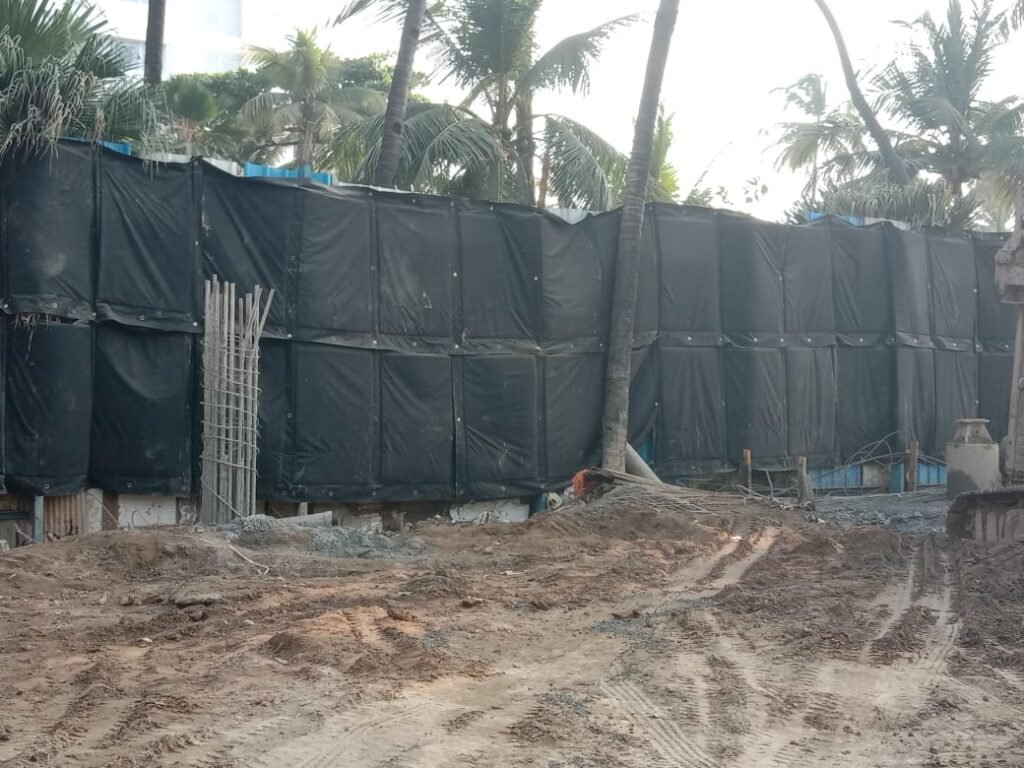 Construction Site Noise Barrier, dedicated to creating a more serene and sustainable environment.
Railway / Metro Noise Barriers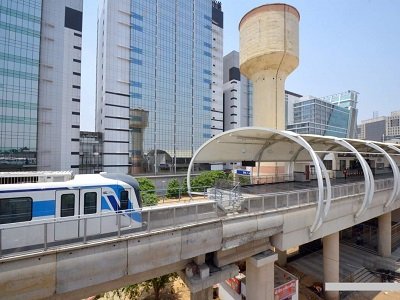 Railway Noise Barriers are reducing noise levels for those living in close proximity to the railway.