Envirotech Systems Limited, a pioneering manufacturer and supplier, leads the way in providing innovative and efficient Noise Control Solutions. One of our standout products is the Mobile Noise Barrier, specially designed to address noise-related issues in various environments. Understanding the Need for Mobile Noise Barriers Noise pollution is a ubiquitous problem affecting both urban and rural areas, with detrimental effects on public health and well-being.
Be it construction sites, transportation hubs, outdoor events, or any setting generating excessive noise, finding a versatile and efficient solution is of utmost importance. This is where Envirotech Systems Limited steps in with our cutting-edge Mobile Noise Barrier system.
What Is a Mobile Noise Barrier?
A Mobile Noise Barrier, also referred to as a Temporary Acoustic Barrier or a Noise Barrier Wall, is a versatile and adaptable solution designed to reduce noise levels in various settings. These barriers are easily transportable, quick to install, and can be tailored to suit the specific needs of the environment in which they are deployed.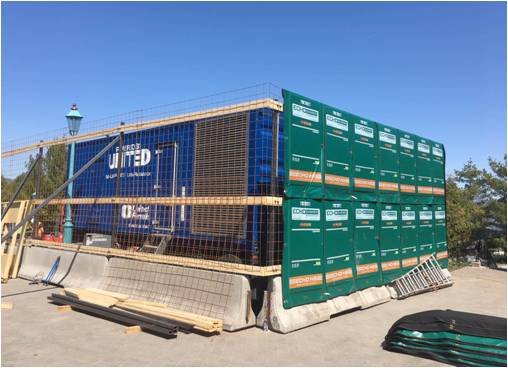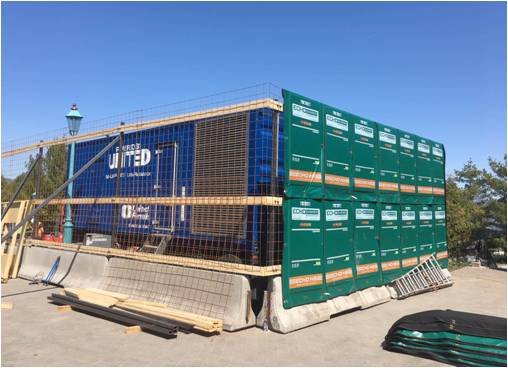 Key Features of Envirotech's Mobile Noise Barriers
Mobility and Versatility: Our Mobile Noise Barriers are crafted with mobility in mind, making them easily transportable to different locations. This versatility renders them suitable for a wide range of applications, from construction sites and roadwork projects to outdoor events and residential areas.
Superior Noise Reduction: Envirotech's Mobile Noise Barriers are engineered to provide exceptional noise reduction. They effectively mitigate sound, creating a quieter and more peaceful environment, significantly enhancing the quality of life for those affected by noise pollution.
Customization: Envirotech Systems Limited recognizes that no two noise pollution scenarios are identical. Therefore, we offer customizable Mobile Noise Barrier solutions. Clients can select from various materials, sizes, and designs to best suit their specific needs and aesthetic preferences.
Durability: Our Mobile Noise Barriers are constructed to withstand diverse weather conditions and maintain their effectiveness over time. Their robust design ensures durability and reliable noise reduction.
Easy Installation: Envirotech's Mobile Noise Barriers are designed for quick and straightforward installation. Our experts are available to assist with setup, ensuring that your chosen noise barrier is installed correctly and effectively.
Why Choose Envirotech Systems Limited?
At Envirotech Systems Limited, we are committed to delivering top-quality Noise Control Solutions tailored to the needs of our customers. With a strong focus on innovation and environmental responsibility, our Mobile Noise Barriers are not only highly effective but also environmentally sustainable.
We believe in the importance of creating a quieter and more peaceful world. By selecting Envirotech's Mobile Noise Barriers, you are actively contributing to reducing noise pollution, enhancing public well-being, and creating a more harmonious environment for all.
Contact us today to explore how Envirotech Systems Limited can assist with your noise reduction requirements. Our team of experts is ready to provide personalized solutions that align with your specific needs. Together, we can work towards creating a quieter and more peaceful world.
---
Send Inquiry For Mobile Noise Barrier